NOW AVAILABLE!  Fall Mums and Asters
To celebrate the arrival of autumn, we're offering 8″ potted mums and asters … all grown at Little Miami Farms.  You can order and pay on our online store.  Or send us your order by clicking here and you can pay when you pick up your items.
Pick up your order at the Little Miami Farms stand at the Oakwood Farmers Market on Saturdays (9a-1p) or This Old Farmers Market in Beavercreek on Sundays (noon-3p) or by appointment at our farm.
Colors available: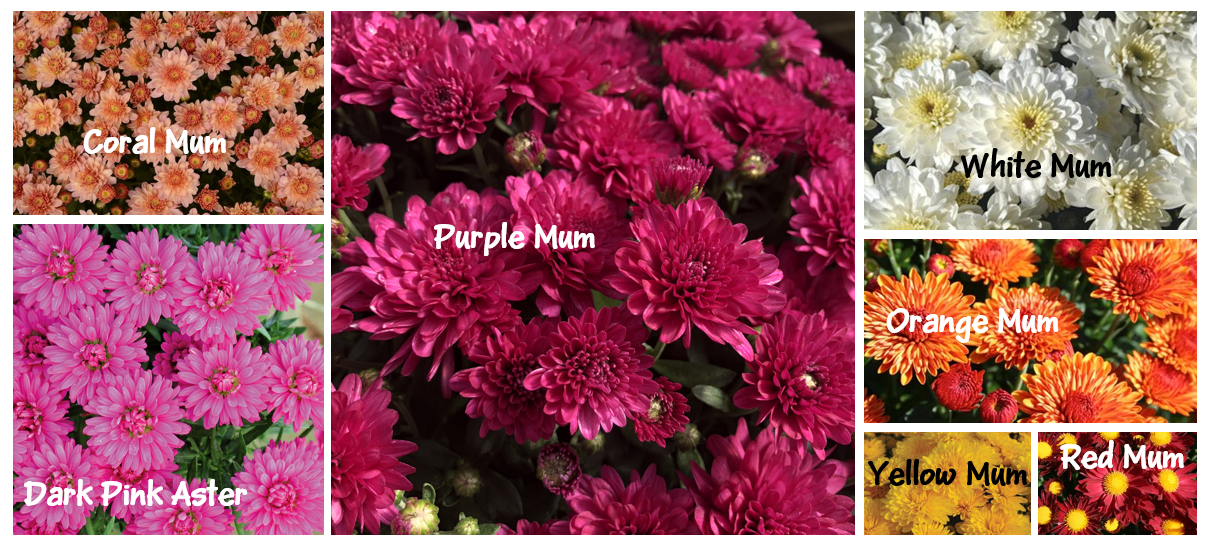 COMING SOON!  Orange carving, mini, specialty and pie pumpkins